Today we will talk about a true gem of Tuscany: the Maremma Park, a place where nature is the master, a beautiful beauty! Consider the park stretching for 9800 hectares, more precisely from the beaches of Principina to Talamone.
If you want to live in full the Maremma you will have to make a stop in this real heaven paradise!
It is possible to visit the Maremma Park in several ways: walking, cycling, canoeing, horse riding or even in a carriage! Any of these ways you choose your visit will be unique in this true oasis of peace.
Every step you take in the wild nature of the park will be a discovery, you will meet many animals and even the famous horse riders.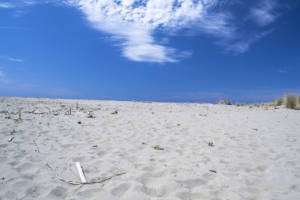 Some itineraries will take you directly to the sea, in fact the park includes 25 km of coast!
The landscape is dominated by a series of hills called the Uccellina Mountains, but also by marshland environments where many species of migratory birds find the right habitat.
Walking through the paths the smells of the plants present will wrap you making you live the park with all the senses!
Even real historical remains are present inside the park like the Abbey of San Rabano, which you come by walking through the pine forest of the Uccellina Mountains, and the walk we assure you is worth the whole show that will open in front of yours Eyes as soon as you arrive.
Part of the Maremma Park also the Talamone Aquarium, which we absolutely suggest you visit, think that it houses the marine turtle recovery center, absolutely to be visited.
The Park is open all year, every day, for excursions you must first make a ticket at the Alberese Visitor Center.
Are you already on the way to this wonder of Tuscany?
Our suggestions
Trekking along the Tuscan Coast:
Where to sleep:
Villa La Torre
Villa le Oasi